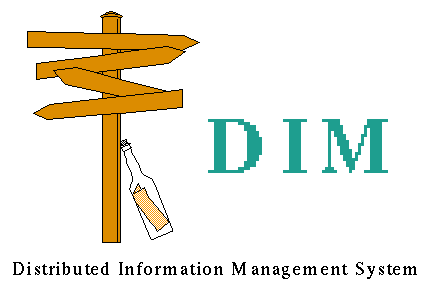 C.Gaspar, PH Department
With additional c
ontributions
Abstract
DIM is a communication system for distributed / mixed environments, it provides a network transparent inter-process communication layer. This manual provides an overview of DIM's functionality and guidance on its usage.

Revision/Update Information: Version 18.5, April 2009

(C) Copyright CERN except where explicitly stated otherwise. Permission to use and/or redistribute this work is granted under the terms of the GNU General Public License. The software and documentation made available under the terms of this license are provided with no warranty.
---
Contents
---
The following DIM Interfaces are available
---
Other related documents
---